Open House Daily From 10 AM to 6 PM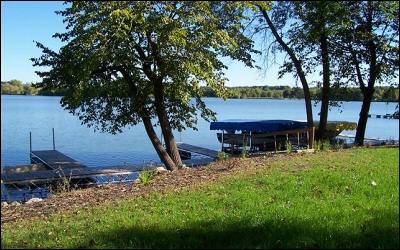 Horseshoe Shores Association emphasizes its beautiful location and natural attractions such as waterfront lots, accessibility to 15 connecting lakes, mature trees, and tranquil rural setting.

Ideally situated on the shores of both Brown's Lake and Long Lake. Located just 26 miles southwest of St. Cloud, and within an hour drive of the Twin Cities.

This beautiful 11-acre site, offers full hookup for 80 privately owned sites.

Enjoy a dock system with your own slip, as well as brand new water and sewer hookups, electric (30 or 50 amp service), fish cleaning facility, beach and a swimming pool with a Club House which has plenty of table games and other activities to while away the occasional rainy afternoon.

Being on Long Lake provides access to the Horseshoe Chain of Lakes affords the ability to enjoy fishing and recreational water sports on a flowage of 15 lakes, not not mention endless hours of exploration! Boat for miles and never see the same shoreline.

Picture yourself with your family and friends, boating from lake to lake viewing the beauty and serenity of the fifteen lakes on the Horseshoe Chain.